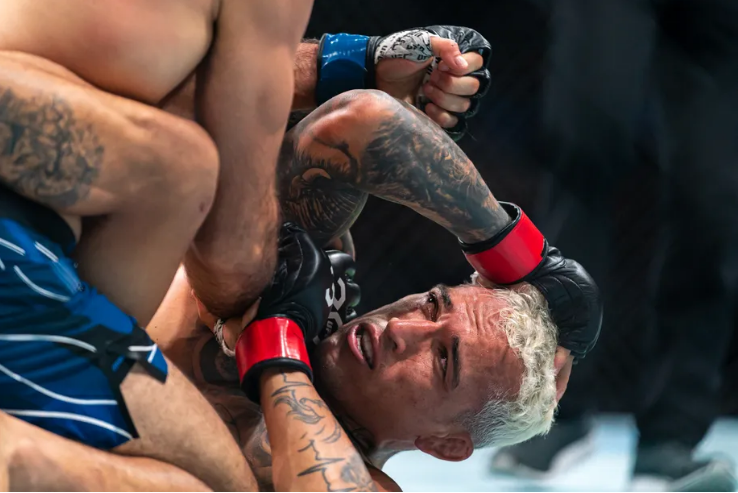 Charles Oliveira never wanted to go to Abu Dhabi
Morning Report: Belal Muhammad believes Charles Oliveira 'never wanted to go to Abu Dhabi' for rematch with Islam Makhachev
Belal Muhammad isn't so sure about Charles Oliveira's training methods that led to his exit from the UFC 294 main event.
The MMA world was flipped upside down last week when news spread that the former lightweight king Oliveira was out of his rematch with reigning champion Islam Makhachev. "Do Bronx" suffered a bad cut above his eye in training, forcing his withdrawal from the title tilt. Therefore, leading to a champion vs. champion rematch between Makhachev and his most recent opponent, the current featherweight titlist Alexander Volkanovski.
Oliveira was openly skeptical about the fairness of returning to Abu Dhabi for his rematch with Makhachev — the same place they fought the first time in October 2020. Makhachev won via a second-round arm-triangle choke, leading Oliveira to a rebound victory over Beneil Dariush via first-round TKO in June 2023. Despite the circumstances, top welterweight contender Belal Muhammad believes things worked out in Oliveira's favor.
"Charles got what he wanted. He's not fighting Abu Dhabi," Muhammad said on Instagram. "As a fighter, you understand the game, right? The training is the hardest part. But the biggest fight of your life, the biggest rematch of your life. You get a cut 10 days before the fight in your eyebrow. Who are you training with, bro?
"I've been in the training room. I've seen it happen, right? Anthony Pettis before his fight with Dustin Poirier, one week before, he got split open, eyebrow cut to the core. I was like, 'Why did this a week before the fight?' The world didn't know about it and Anthony got it surgically repaired, stitched up. It opened up in the fight but he still went in there and fought."
Oliveira revealed months after his loss to Makhachev that he was originally offered an immediate rematch in his home of Brazil at UFC 283 this past January. The former champion ultimately declined, stating that he wasn't yet mentally prepared for a second encounter with his Dagestani successor.
It seems hard to imagine Oliveira passing up the opportunity a second time, and after a big Dariush win, but Muhammad is convinced that it was the biggest factor in his inevitable withdrawal.
"To me, Charles never wanted to go to Abu Dhabi," Muhammad said. "He never wanted to fight in enemy territory, as he said. He wanted it where he wanted it. Do I say he did it purposefully? Who knows? But he chose not to fight."