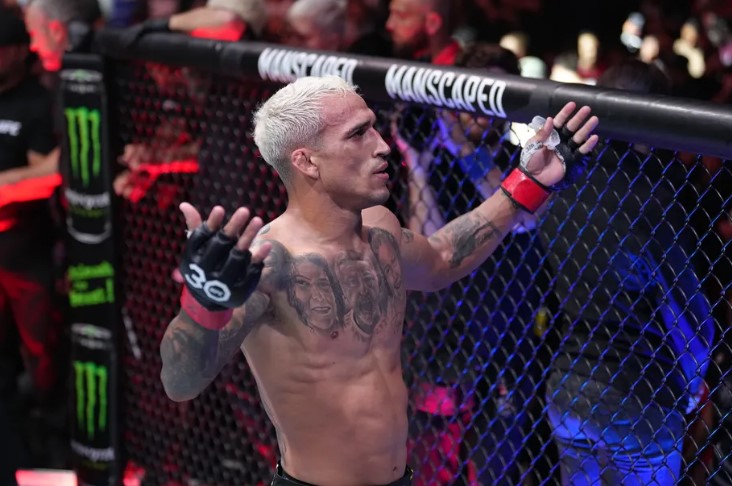 Charles Oliveira suddenly withdraws from UFC 294
Charles Oliveira suddenly withdraws from UFC 294, Alex Volkanovski vs. Islam Makhachev 2 targeted as replacement main event
Welcome to Midnight Mania!
Ever since he coughed up his title to Islam Makhachev last year, Charles Oliveira has been single-minded in his pursuit of a rematch and reclaiming that top spot. Unfortunately, the Brazilian will have to wait, as recent reports reveal that Oliveira has been forced to withdraw just 11 days prior to his UFC 294 main event match up versus Makhachev, which was scheduled to take place next weekend (Sat. Oct. 21, 2023) in Abu Dhabi (h/t Overdogs Podcast). Currently, it's not known precisely why Oliveira has withdrawn from the contest.
This leaves the promotion in need of an opponent for one of its most dominant champions on very short notice. That's not an easy sell — remember what happened to Bobby Green when he stopped up on to face Makhachev without a training camp? — but UFC believes it's found a solution in Featherweight kingpin Alexander Volkanovski. Volkanovski is not yet signed, but he's expected to replace Oliveira and step up to do battle with Makhachev once more.