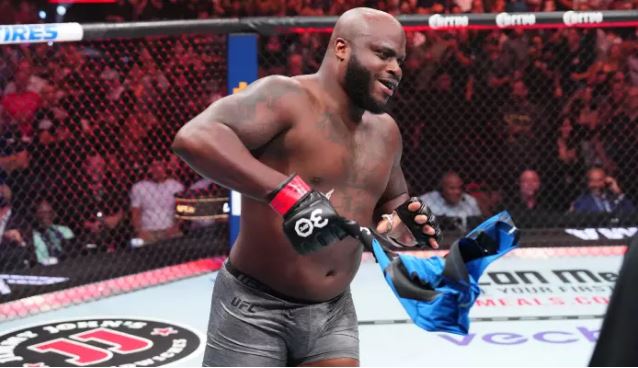 Derrick Lewis arrested for reckless driving
UFC heavyweight contender Derrick Lewis has reportedly been arrested on charges of reckless driving.'The Black Beast' is currently scheduled to return this Saturday against Jailton Almeida. For Derrick Lewis, the bout is a short-notice one, as he's stepping in for Curtis Blaydes. The former heavyweight title challenger enters the matchup off a knockout win over Marcos Rogerio de Lima in July at UFC 291.
However, the return of the longtime heavyweight contender has hit a bit of a bump in the road. As first reported by ABC13 out of Houston, Derrick Lewis was previously arrested for reckless driving. The incident reportedly happened earlier this month. Originally arrested on October 25th, and the heavyweight was left off with a $100 personal recognizance bond.
Furthermore, Derrick Lewis was quickly out of custody, with his next court date slated for late December. According to the report, the UFC heavyweight contender was going 136 miles an hour, in a 50-mile an hour zone. He allegedly passed a member of law enforcement on the highway, who stated that he was weaving in and out of traffic, leading to the arrest.