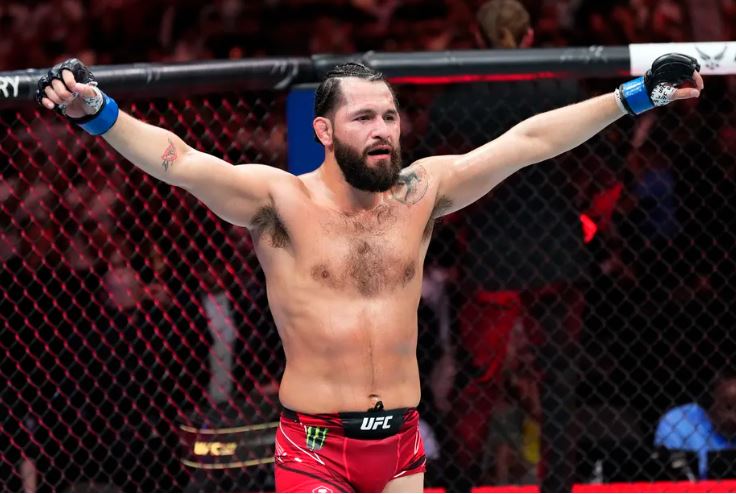 Jorge Masvidal targets boxing debut in early 2024
Jorge Masvidal targets boxing debut in early 2024
Jorge Masvidal is swapping his 4-ounce gloves for boxing gloves.
Earlier this year, Masvidal retired from MMA following his loss to Gilbert Burns at UFC 287, which closed a 20-year, 52-fight career. At the time, he noted that he had "lost a step" and could no longer compete against the best in the world.
After a six-month layoff, though, Masvidal is now ready to get back into action, telling ESPN that he is targeting a boxing match in "early next year."
"No names right now, but I can tell you it's early next year, and I can tell you somebody is going to get killed," Masvidal said on Thursday.
Masvidal is still under contract with the UFC, so he would need permission from the promotion to pursue a a boxing match.
At the time of his retirement, Masvidal was one of the biggest stars in the UFC, winning a 2019 "BMF" title against Nate Diaz in the final win of his long career. Since his retirement, he has instead focused on promoting fights through his Gamebred Bareknuckle MMA events; however, the former BMF champion has teased a return to action under the right circumstances.