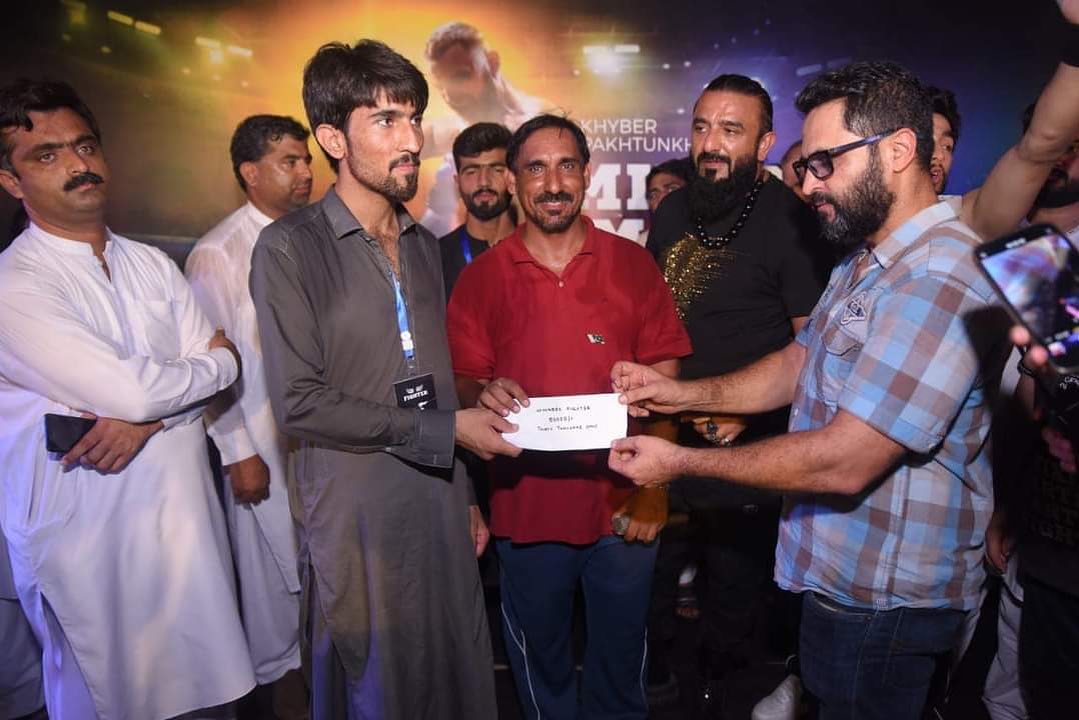 Mixed Martial Arts contest Ehsan Sports Complex Mardan
In connection with the 75th diamond jubilee independence day Mixed Martial Arts contest largely fascinated the sitting spectators in the general Ehsan Sports Complex Mardan concluded here Monday.
Khyber Pakhtunkhwa Minister for sports Muhammad Atif Khan, senator Shahzeb khanzada, MNA Mujahid Khan, Provincial Assembly Member Zahir Shah Toro and Tufail Khan, DC Sports Khalid Khan, DSO Mardan Afzal Muhammad, ROS Mardan NaimatUllah Marwat and other personalities were also present.
Mixed Martial Arts contests were organized for the first time in Mardan in connection with Azadi Sports Festival with the collaboration of Pakistan Mixed Martial Arts Federation and provincial Mixed Martial Arts Association. Provincial Sports Minister Muhammad Atif Khan was the chief guest who distributed cash prizes, medals and trophies Rs. 1 Million to the winning players along with medals and trophies. A large number of spectators were present to watch these competitions held at Mardan.
Mr. Shoaib Afzal Malik Chairman Pakistan Mixed Martial Arts Federation and Mr. Babar Raja President Pakistan Mixed Martial Federation presence to the event made the players more exited and motivated.
The Players from Mardan, Swat, Dera Ismail Khan, Khyber have their contest in 10 different weight category of Mixed Martial Arts along with organized 8 amateur fights.