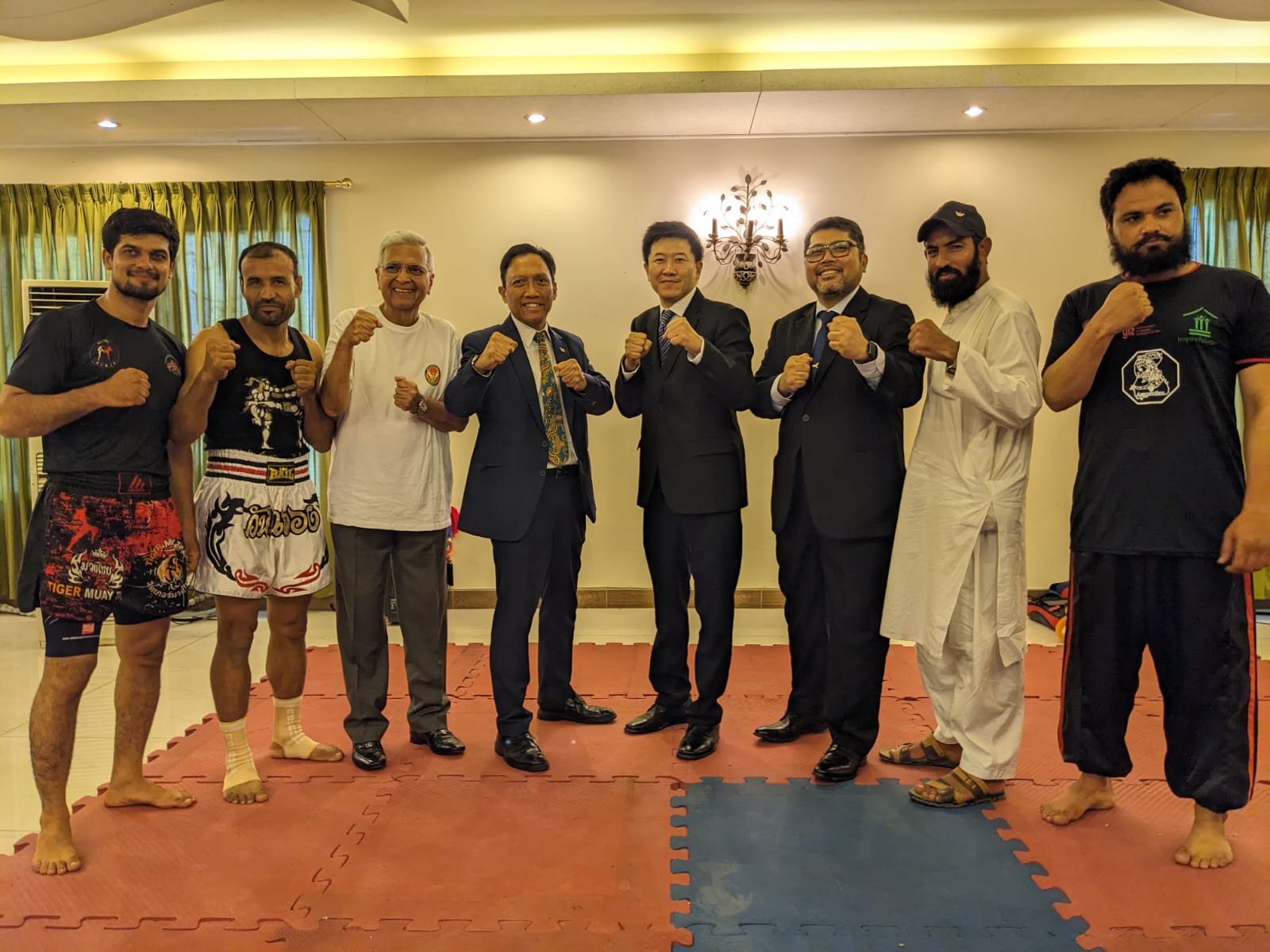 Sindh MMA Association Meeting with Thailand Amabassader
Sindh MMA Association recently had the honor of meeting with the Ambassador of Thailand to discuss the promotion of MMA & Muay Thai in Pakistan!
During this enlightening meeting, we expressed our admiration for Thailand's rich martial arts heritage and the worldwide recognition that Muay Thai has gained. We firmly believe that this traditional combat form can play a vital role in enhancing physical, mental, and cultural harmony within our own communities.
Our discussions focused on collaboration, where we explored opportunities for sharing expertise, organizing training sessions, and even contemplating friendly tournaments between Pakistani and Thai fighters. This exciting partnership has the potential to create valuable opportunities for both countries, as we unite our efforts to promote unity and sportsmanship through martial arts.
We extend our heartfelt gratitude to the Ambassador of Thailand for his time and support.  The Sindh MMA Association is honored to have established this bond of friendship and cooperation in our pursuit of promoting the ancient art of Muay Thai in Pakistan.
We are excited about the impact this partnership will have on our talented fighters, providing them with greater access to training, exposure, and international recognition. Together, we shall demonstrate the power and beauty of Muay Thai to the world!