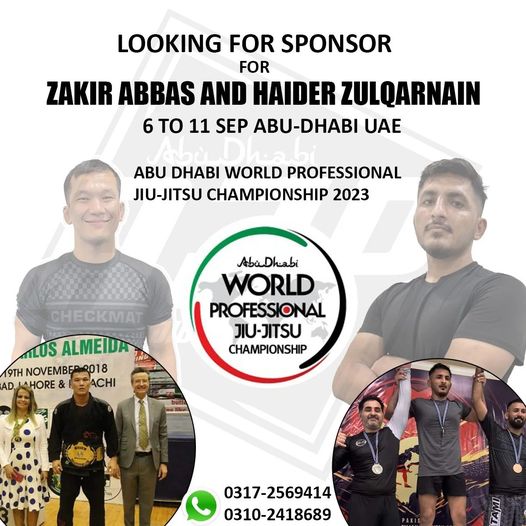 Looking for Sponsor for Zakir Abbas & Haider Zulqarnain
Two competitors are planning on competing in Abu Dhabi's world professional jiu jitsu. Both of these competitors are high level grapplers with Zakir abbas having multiple international tours under his belt i.e AJP world tour, Asian indoor Martial arts games 2017 and AJP world professional jiu jitsu 2022.
They are looking for a sponsor who can help them compete and represent pakistan on international stage with Zakir abbas being one of the best in Pakistan and Haider who just won Pakistan BJJ open.
For more details
0317 2569414 (WhatsApp)
Bank name hbl (habib bank limited )
ACC name Zakir Abbas
ACC number 16797900584503
Easypaisa
0317 2569414 Zakir Abbas