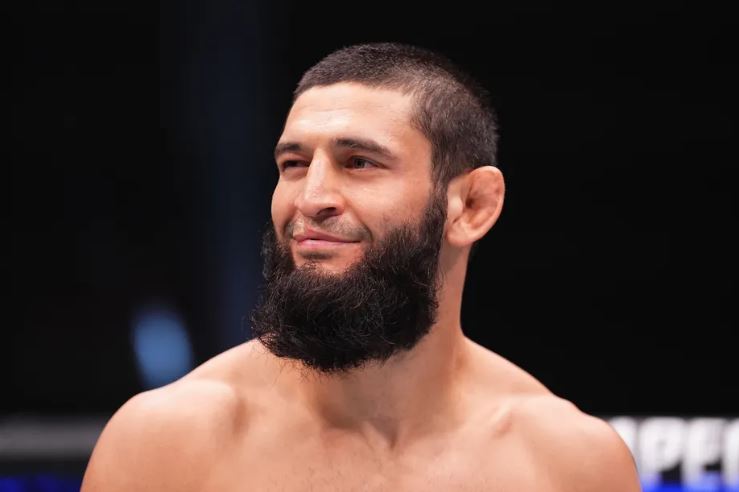 You know how fast I can finish you
Khamzat Chimaev responds to Sean Strickland: 'You know how fast I can finish you'
Khamzat Chimaev has a response — and a warning — for UFC middleweight champion Sean Strickland.
Following Chimaev's majority decision win over Kamaru Usman this past Saturday at UFC 294, Strickland said that Chimaev didn't earn a shot at his title, nor does he deserve one based on the undefeated star's performance. Chimaev had a quick response for the 185-pound champion, essentially letting Strickland know that he's coming.
"You are next, don't worry. You know how fast I can finish you," Chimaev said on Twitter,
UFC CEO Dana White said on multiple occasions in the lead-up to UFC 294 that the winner of the co-main event bout would get the next title shot. Strickland, who captured the championship with a lopsided decision win over Israel Adesanya at UFC 293 in September, spoke with UFC Fight Pass' Extra Rounds in the aftermath of Chimaev's victory and said he is open to facing Chimaev because of the attention the potential challenger will bring to the fight, which will likely lead to some extra dollars in Strickland's bank account.
"He doesn't f****** deserve it but here we are," Strickland said. "Give it to him. He sells a lot of fights. I'll go f****** fight the man for five rounds. But no, he has not earned it. He doesn't f****** deserve it and getting a decision with a welterweight off the couch is not f****** earning it."