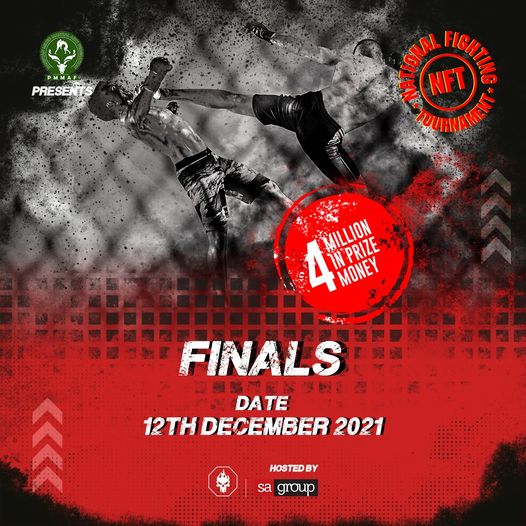 Finals of National Fighting Tournament
SA Group is the pioneer force behind bringing MMA in Pakistan on National level.
In an era of strife and turmoil, it is necessary to keep a positive outlook and to focus on right direction. So, SA Group remains at the forefront in this task of guiding our youth.
And for this purpose, SA Group has been providing a professional platform for MMA player's training named as SAGMMA Club.
Continuing its efforts for the promotion of MMA in Pakistan, SA Group is hosting "The National Fighting Tournament 2021" at SA Gardens and I'll be performing live there on 12th of December at 4pm.
Excitement, enthusiasm, the scent of diligence and a feeling of bravery will be visible in octagon during the finale of National Fighting Tournament.
Featuring the best fighters from all over the country, NFT Final Fights are here. And fans are guaranteed non-stop action.
We are inviting you to this thrilling fight night at SA Gardens.
Join us and stay motivated!