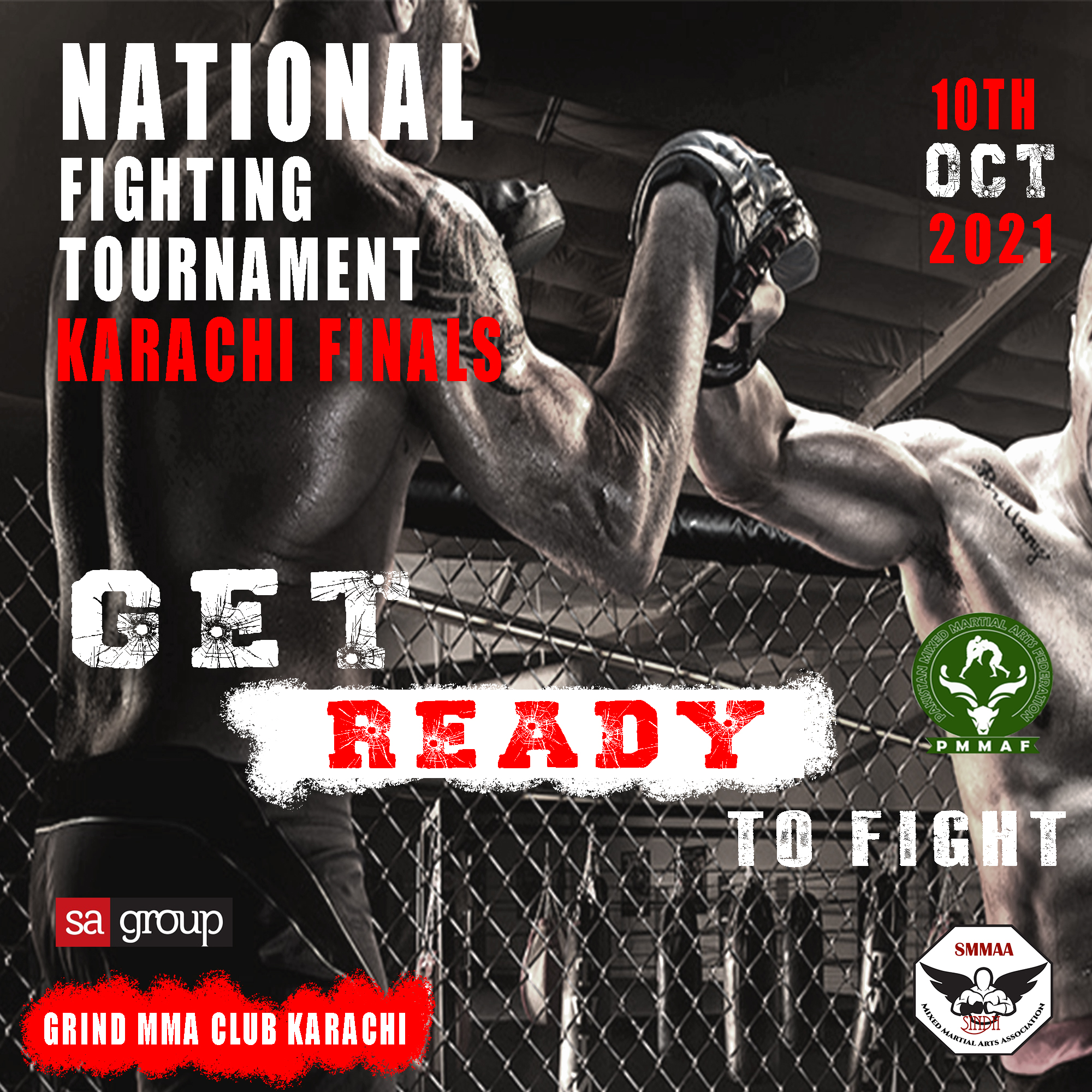 National Fighting Tournament Karachi Finals
The National Fighting Championship is going to be held at SA Gardens very soon and trials for this Championship are taking place all around the country.
MMA trials were organized in Karachi with the Collaboration of SA Group. Trials were organized at Grand MMA Club Karachi for the final of National Fighting Tournament. Fighters from different districts of the Sindh participated in the MMA trials. Before the trials competitions, International MMA expert Owais Ali gave necessary instructions to the newcomers.
President PMMA Babar Raja, MMA expert Dr. Nadeem Akhter and a large numbers of spectators attended the event. In the trials competitions, eight weight categories have been placed. Director Sports Babar Raja said that SA Group has always tried to promote young talent. Karachi trials have given young people a chance to show off their skills.