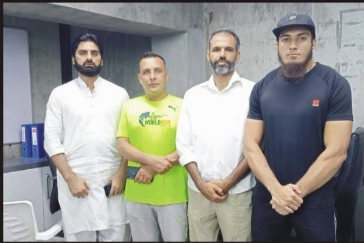 PMMAF officials meeting in Punjab.
This meeting was held between president Punjab MMA Inam Ullah Mahar, secretary Ismail Khan, Pakistan MMA secretary Shafiq ur Rehman Khattana and international MMA expert Faizan zain at SA Gradens Lahore. The agenda of this meeting was to promote MMA in the region and also about the trainings for the upcoming mega National Mixed Martial Arts event.
Punjab MMA is determined to promote Mixed Martial Arts in the region up to district and division level.