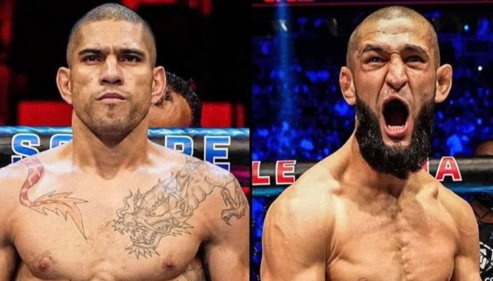 You Couldn't Finish Usman With No Training Camp
'You Couldn't Finish Usman With No Training Camp' – MMA Fans React In Disbelief After Khamzat Chimaev Calls Out LHW Champion Alex Pereira
Fans tell Chimaev to focus on 185-pounds for the time being
Khamzat Chimaev is certainly no stranger to being both beloved by the fans and being the cause for a lot of annoyance.
There's no denying that when he steps inside the Octagon, there is something special about "Borz" that adds a level of hype rarely found in non-title fights.
However, outside of the cage can be a different story whether it's his actions on fight week or in this particular case, his social media call-outs.